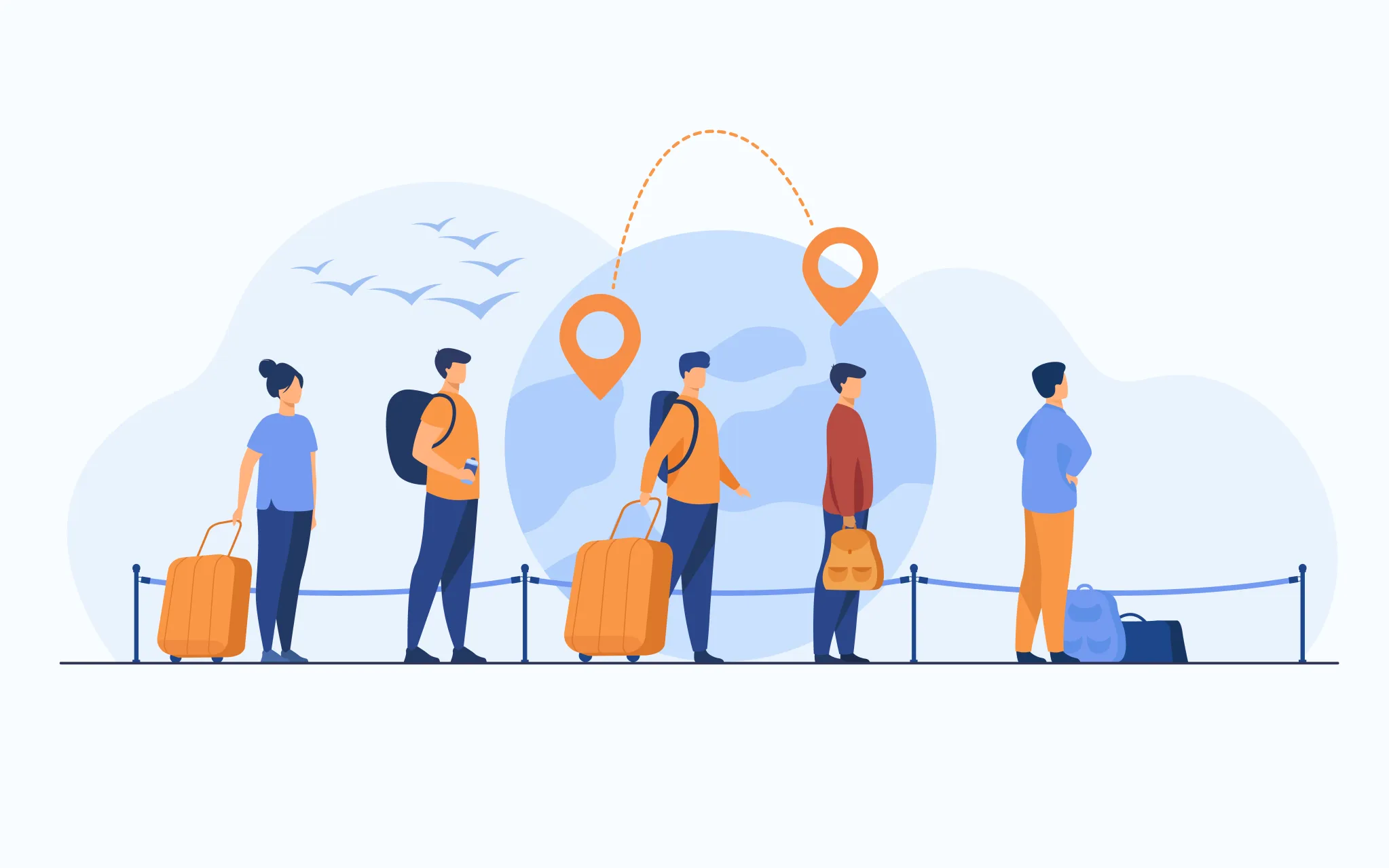 IMMIGRATION SERVICES
Relocate to Slovakia s.r.o. provides assistance with immigration services to corporate clients as well as private individuals. Our main advantage is that we own the process from beginning to the successful granting of the permit so the client can focus on the business.
We explain the legal requirements that must be met by the client, propose a suitable solution, prepare the necessary documents, advise which documents must be provided by the client..
Here are main services we provide to our clients. If you can't find your requirement below do not hesitate to contact us:
Residence permits for the purpose of employment, business, family reunion, study, special activity
Work permits
Renewal of residence permits and work permits
Blue Card
Slovak citizenship
Registration and deregistration of the EU citizens with the Labor Office
Registration and deregistration of the EU citizens with the Foreign Police
Schengen Visa
Permit deregistration for the third country citizens
Invitation verifications issued by the Foreign Police
Slovak Criminal Record requests
Assistance with applying for a Slovak driving license
Assistance with Trade License
Assistance with setting up a business company
Assistance with document legalization in the Slovak Republic
SETTLING IN
We are able to help in every possible situation which can arise when moving to a new country.
Home Search
Home search is a broad real estate market search in order to find suitable properties based on your housing needs.
In order to help you to find the property, the relocation consultant will assist you with the following:
Provide a housing questionnaire in order to understand the client's housing needs
Plan the itinerary to view the properties
Accompany the client on a home search tour of relevant housing options
Advise on location, pricing, convenience, distance to work, shopping and schools
Once the property has been chosen, we assist with the negotiation and finalization of your rental contract, and hand-over of the property
In order to help you to settle in Slovakia, our relocation consultants can provide assistance with the following:
Arranging phone lines, the Internet, cable TV
Parking
Slovak health insurance registration
Opening bank account
Cleaning services
Exchange of driving license
Car registration
Many other issues
Area Orientation
Settling in a new city is exciting but can be also overwhelming. Our experienced local guides can help you to get to know the city and learn about the local culture. The orientation package can be tailored to your needs to ensure your familiarization with the area.
Our orientation services will help you explore the following:
Getting around
City landmarks and parks
Shopping
Schools
Hospitals and medical centers
Leisure activities
Cultural tips, etc.
Departure Services
When the client has decided to leave Slovakia, there are a lot of things to be arranged.
Our relocation consultants will assist you with the following:
Deregistration with respective authorities
Termination of rental contract
Return of deposit
Termination of local bank account, utilities, etc.